The ultimate chocolate banana loaf with cocoa and chocolate chips to make it super-chocolatey. We bet it won't last long in your cake tin!
1. Set your oven to 160 degrees C, Fan 150 degrees C, gas mark 4 or 350 degrees F.
2. Line the tin using a pre-shaped loaf tin liner or cut baking parchment to size.
3. Put the flour, baking powder and cocoa into a spacious bowl.
4. Put the butter or margarine in the bowl with the above ingredients, then use the rubbing-in method to mix the fat into the flour. See our rubbing-in method page for a step-by-step guide but if you've ever made crumble, you'll know what to do. In a nutshell, chop up the butter with a table knife and then once it's small enough to handle, rub the lumps of butter between your thumbs and fingertips with the dry ingredients. After about 5 minutes you should have a breadcrumb-like consistency.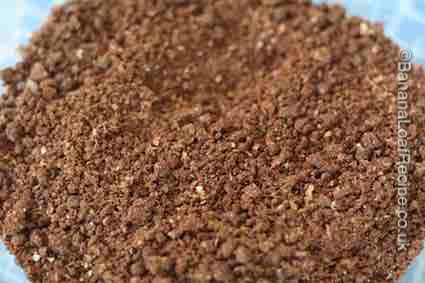 5. Add the sugar and mix well.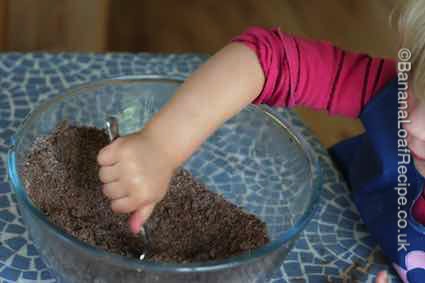 6. Add the beaten egg, then the mashed banana, then the chocolate chips. Stir until well combined.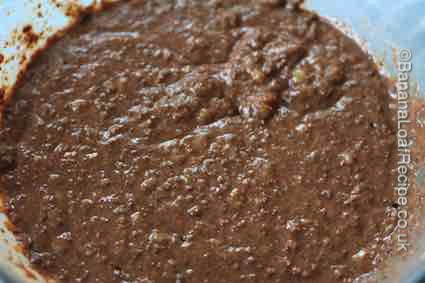 7. Spoon the mixture into your prepared loaf tin.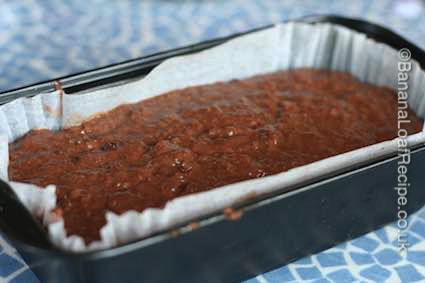 8. The cake will take about 1 hour to bake, but it will depend on your oven. Once cooked, a skewer or cocktail stick inserted into the middle should come out without any batter on it.
9. Use a wire baking rack to cool your cake once it is out of the oven - don't leave it in the tin.
10. Enjoy with your little helpers!!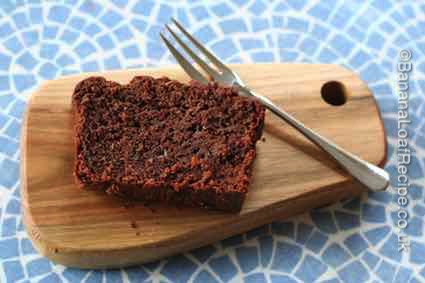 11. For information about storing and freezing your banana loaf cake please see our article Storing a Banana Loaf Cake.