A choc chip banana loaf cake subtly spiced with ginger and cinnamon.
1. Preheat the oven to 160 degrees C, Fan 150 degrees C, gas mark 4 or 350 degrees F.
2. Line the loaf tin with greaseproof paper or a ready-shaped loaf tin liner.
3. In a large mixing bowl, stir together the flour, baking powder, sugar and spices. Mix well and break up any sugar lumps.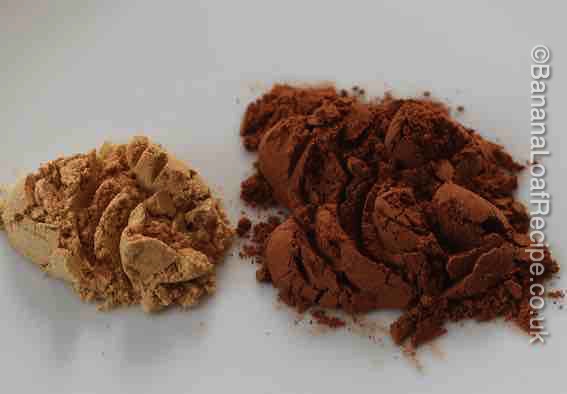 4. Put the butter or margarine in the bowl. Use the rubbing-in method to rub the butter into the dry ingredients. (See our article on the rubbing-in method for help with this.) You will end up with something that looks a bit like fine breadcrumbs.
5. Fold in the mashed banana and beaten eggs, then the choc chips.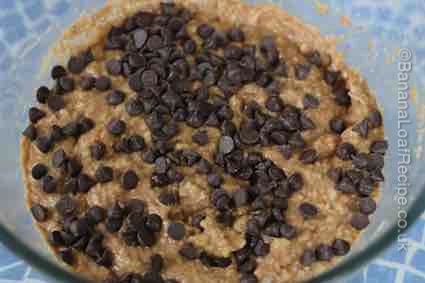 6. Put the batter-like mixture into your pre-lined loaf tin.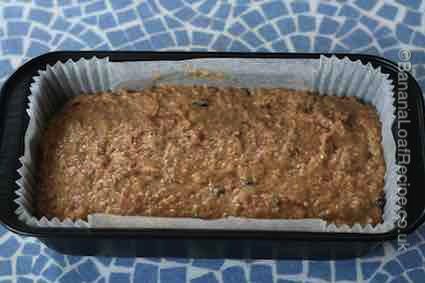 7. Bake for approximately 1 hour. You may wish to test with a skewer after about 55 minutes if the cake looks cooked - the skewer should come out clean.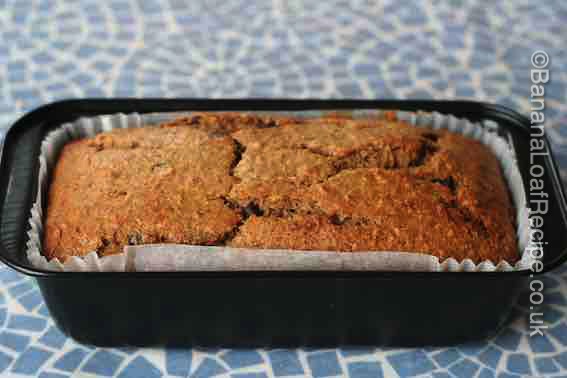 8. Cool the baked cake on a wire baking rack.
9. Serve and enjoy.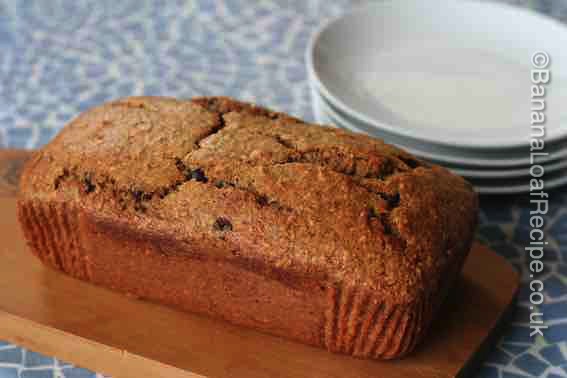 10. This cake keeps well in an airtight tin for up to a week and freezes well.