A deliciously simple banana and fudge cake that takes its inspiration from banoffee pie.
1. Preheat the oven to 160 degrees C, Fan 150 degrees C, gas mark 4 or 350 degrees F.
2. Use baking parchment or a ready-shaped loaf tin liner to line the loaf tin.
3. Mix the flour, baking powder and sugar together in a roomy bowl. Be sure to crush any bigger clumps of sugar.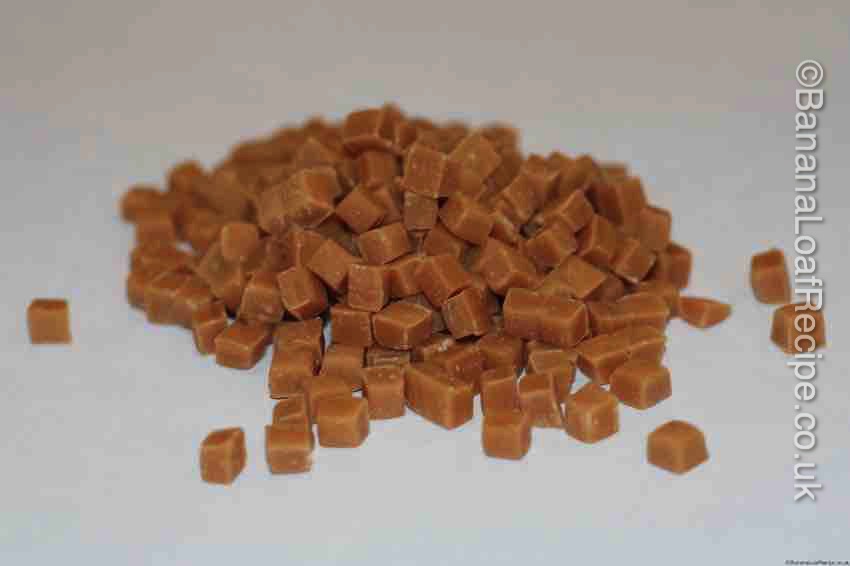 4. Add the butter or margarine to the dry ingredients, chop it up with a table knife and then, using your fingertips, rub the fat into the dry ingredients. (This is the same method as making crumble or pastry - see our rubbing-in method article for step-by-step instructions.) The result will be a bowl of what looks like fine breadcrumbs.
5. Spoon in the mashed banana and beaten eggs, then the fudge chunks and mix well.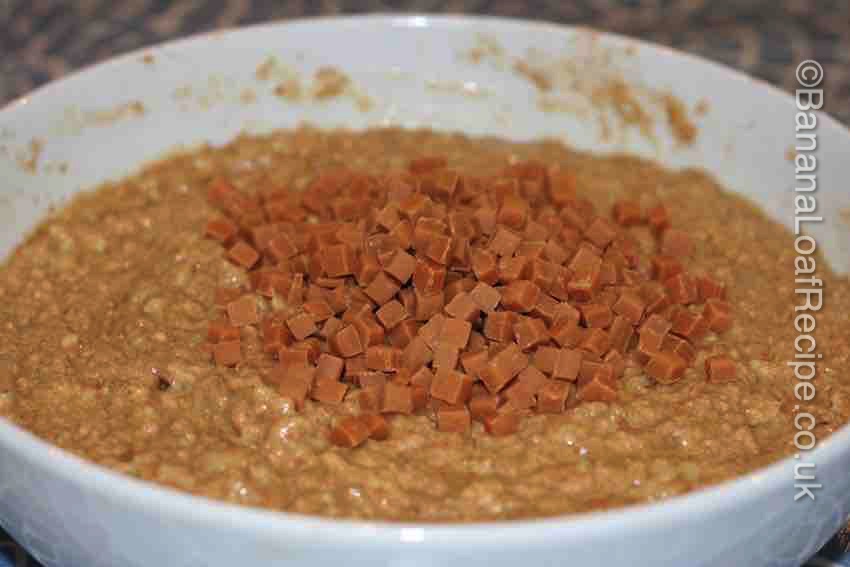 6. Transfer the cake mixture into your lined tin.
7. Bake for about an hour. Testing with a skewer should help you know if the cake is cooked - the skewer will come out clean.
8. Let the cake cool on a wire baking rack.
9. Slice for afternoon tea or serve as a dessert with whipped cream.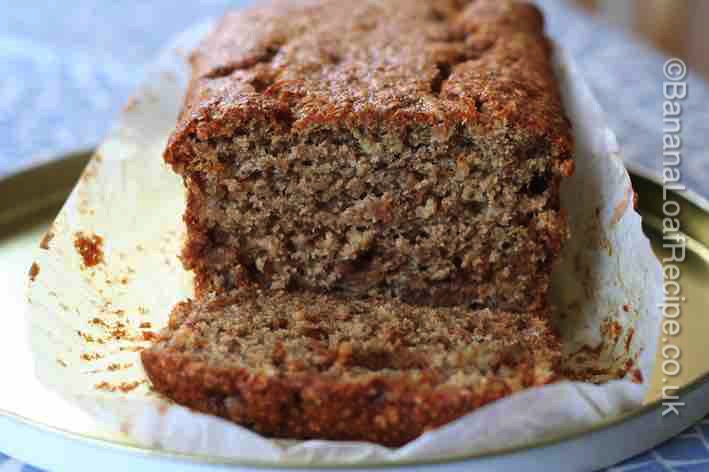 10. You can store this cake for up to a week in an airtight tin or freeze some or all for future enjoyment.