A deliciously moist banana loaf cake with fresh raspberries.
1. Set the oven to 160 degrees C, Fan 150 degrees C, gas mark 4 or 350 degrees F.
2. Use greaseproof paper or a pre-formed loaf tin liner to line your 2lb loaf tin.
3. Mix the flour, baking powder and sugar together in a big bowl, breaking up any lumps of sugar as you go.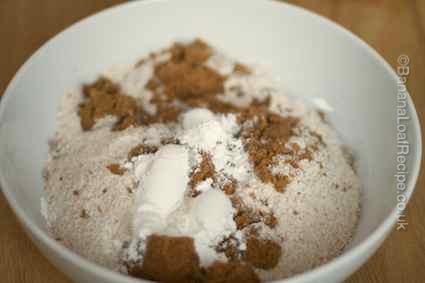 4. Add the butter and rub it into the flour/sugar mix using the rubbing-in method. (Our handy article on the rubbing-in method gives more detail if you need it.) The result should be a bowl full of breadcrumb-like particles.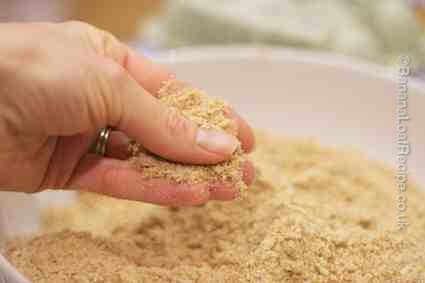 5. Add the mashed banana and beaten eggs and stir well. The result should be like a thick batter.
6. Finally add most of the fresh raspberries, holding back a handful to decorate the top. Stir in gently with only a few strokes - you don't want to crush them.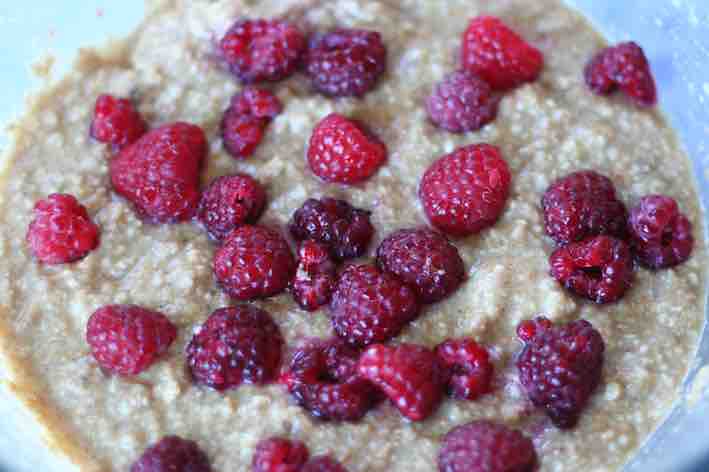 7. Spoon the cake mixture into the loaf tin then decorate the top with the remaining raspberries.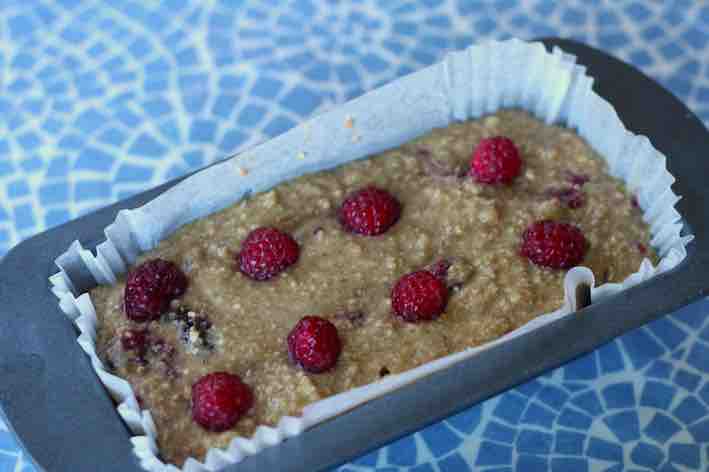 8. The loaf cake should take approximately 1 hour to cook, depending on your oven. If testing whether it's cooked with a skewer be careful if you hit a raspberry as it will come out wet then - try another cake-only spot.
9. Once it is cooked, removed from the loaf tin and cool on a wire baking rack.
10. Enjoy sliced as a pudding or for afternoon tea with a cuppa. You can keep the cake in an airtight tin for 3-4 days or freeze it.