A lightly spiced and warming Banana and Pumpkin Loaf Cake recipe for Autumn days and Halloween.
1. Turn your oven on to 160 degrees C, Fan 150 degrees C, gas mark 4 or 350 degrees F.
2. Make sure your loaf tin is lined. We would recommend geting loaf tin liners, as they make life a lot easier (please read our loaf tin liners review). Alternatively, you can use greaseproof paper or baking parchment and cut it to fit the tin.
3. Make your pumpkin puree if you are going for a home-made version - our homemade pumpkin puree recipe is below.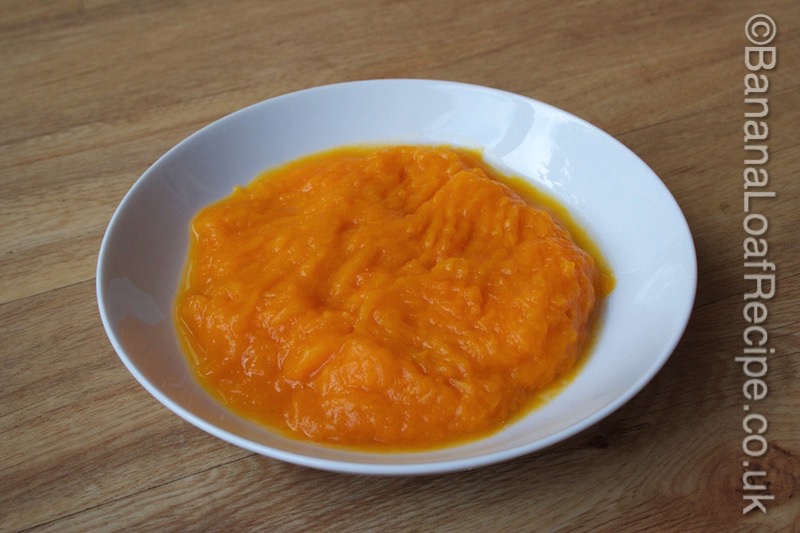 4. In a large bowl, combine the flour, sugar, baking powder and spices and mix well. Put the butter into the bowl and chop it up with a table knife then rub it into the dry ingredients using your finger tips: this is called the rubbing-in method. We have a separate article you can view which is a step-by-step guide to the rubbing-in method. The resulting mixture should look a bit like breadcrumbs.
5. Add the pumpkin puree, mashed banana and beaten eggs to the rubbed-in dry ingredients.
6. Add the raisins and mix together until just combined.
7. Transfer the mixture to your ready-lined loaf tin or tins.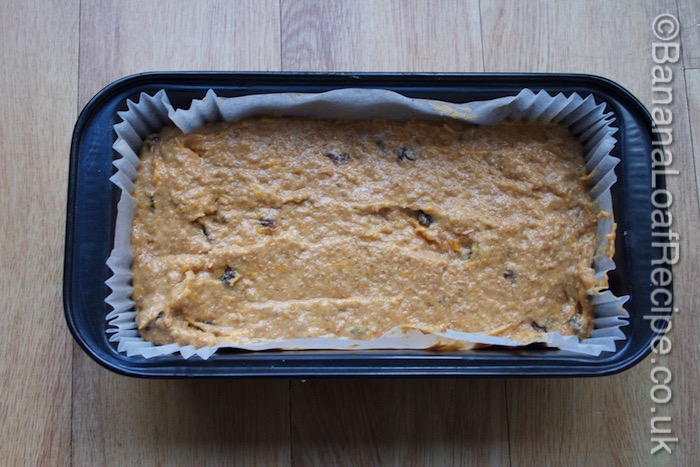 8. A 2lb cake will take approximately 1 hour 10; two 1lb loaves will take slightly less - perhaps 50-55 mins. When a skewer is inserted, it should come out clean. Cracking of the top is normal. Please note that ovens do vary a great deal so we would recommend you read our article How to Know if your Cake is Cooked to help you know when the cake is cooked.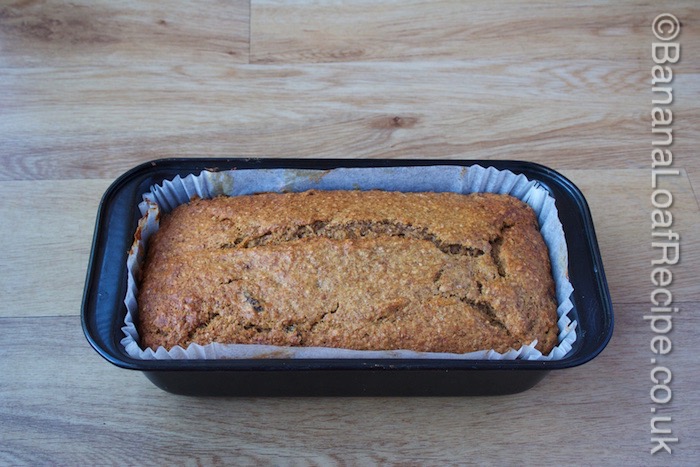 9. When your cake is cooked, take it out from the oven and leave it to cool on a wire cooling rack. Tempting though it may be, don't slice it to early or it will collapse! If you don't have one already, why not read our wire rack review?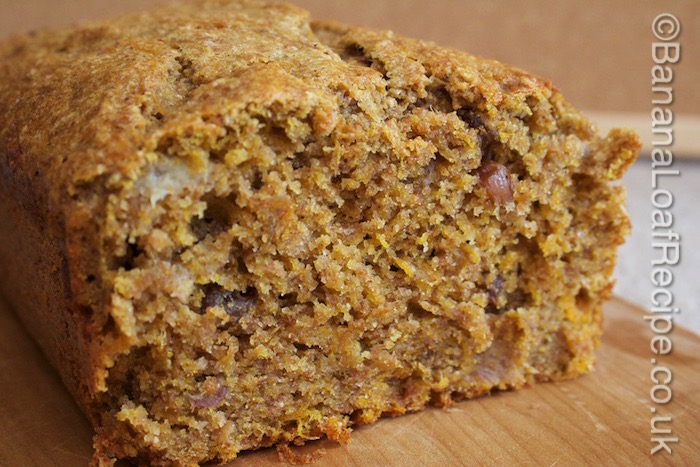 10. This cake stores well in an airtight tin or can be frozen. We recommend Tala Cake tins for attractive practicality.